Killing Time in Iraq
...Car bombs are starting to become a very popular thing here in Mosul. The car bombs in Iraq are not like the car bombs you see in the movies, where they just blow up and the car just catches on fire. The psychopaths who are making these things have got the art of car bomb making down to a f***ing science, where they can produce the highest amount of casualties and damage humanly possible. It's mind blowing the amount of damage one single car bomb can do....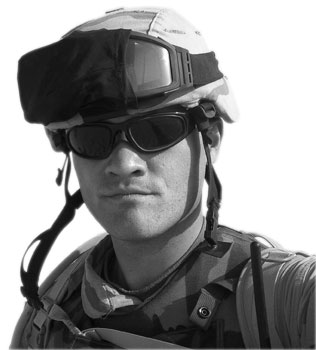 American author, blogger, and former U.S. Army soldier. Born and raised in California, Buzzell joined the army at the age of twenty-six and was sent to Iraq in 2003 as an infantryman. As the war there escalated, Buzzell began writing an anonymous blog entitled CBFTW (standing for Colby Buzzell Fuck The War) in which he vividly described the daily experiences of an ordinary soldier. The blog soon attracted an avid and growing readership, but after just eight weeks Army authorities discovered the blogger's identity and ordered him to cease. Upon returning from Iraq, Buzzell wove his wartime blog postings, journal entries, and e-mails together and published them as My War: Killing Time in Iraq (2005), which won the 2007 Lulu Blooker Prize for the best book based on a blog. See also cbftw.blogspot.com.