Belly, Dancing, Belly, Aching, Belly, Beasts
...The thing about the belly is that it is simultaneously the most real and the most abstract body part. Even though the belly is only a region, it is one we are often obsessed with. Over the years, I have spent more time contemplating my belly than contemplating my face. After all, you need a mirror to contemplate your face, but you can look down any time and wonder what your belly is saying about you. My belly is my vanity…I think because as long as my belly is flat, everything is generally okay....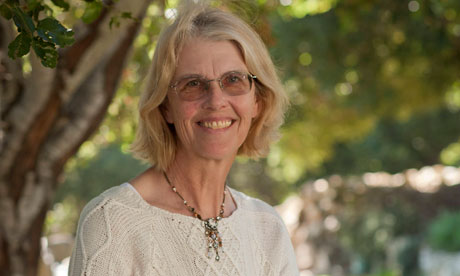 American novelist and essayist. Smiley was born in Los Angeles and grew up in the suburbs of St. Louis, Missouri. She earned a B.A. at Vassar College, and both an M.F.A. and a Ph.D. at the University of Iowa. Her first novel, Barn Blind, appeared in 1980; since then she has published twelve more novels, including the Pulitzer Prize–winning A Thousand Acres (1985), a contemporary retelling of Shakespeare's King Lear set on an Iowa farm. Her latest, Private Life (2010), is an intimate depiction of the life of a woman who comes of age in post–Civil War Missouri. Smiley's nonfiction includes the biography Charles Dickens (2003), A Year at the Races: Reflections on Horses, Humans, Love, Money, and Luck (2004), and Thirteen Ways of Looking at the Novel (2005), a consideration of the history of the novel. See also web.mac.com/therealjanesmiley.